Top 10 Foods Highest in Omega 3 Fatty Acids.
Omega 3 fatty acids are polyunsaturated fats with numerous health benefits, particularly regarding cardiovascular health.

Omega 3 Fatty Acids have 3 main dietary types:
–Alpha Linolenic Acids (ALAs) – Found in Plant Foods
-Eicosapentaenoic Acid (EPA) – Found in Fish and Seafood
-Docosahexaenoic Acid (DHA) – Found in Fish and Seafood

Foods high in omega 3 fatty acids include flaxseeds, chia seeds, fish, walnuts, tofu, shellfish, canola oil, navy beans, brussels sprouts, and avocados. The adequate intake (%AI) for omega 3 fats is 1600mg per day.

Below are the top 10 foods high in omega 3 fatty acids, for more, see the list of foods with a high omega 3 to omega 6 ratio, and the complete list of over 200 foods high in omega 3s.
---
List of High Omega 3 Foods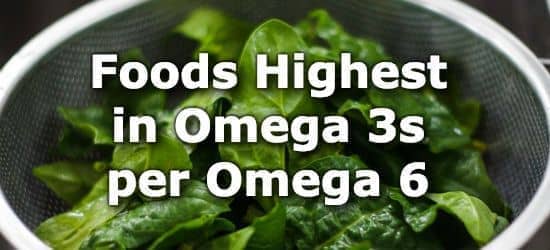 Next ➞
Health Benefits of Omega 3 Fatty Acids
Problems measuring the amount of Omega 3 Fats
Due to the variation of fats in a specific food it is never possible to capture every Omega 3 fat. This data is probably an underestimate of the amount of omega 3 fats. That said, the underestimate is equal among foods, giving the rankings meaning.
Click to View Comments
Data Sources and References
 By:
Daisy Whitbread, MScN
My Food Data